New for 2018

NEW MapBOOK #17 End of June 2016!- Only $17.95!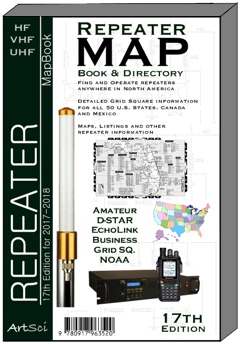 All the information on this web site is available in Book for only $17.95 in the U.S. Repeater Mapbook

Click here to order

ALL NEW. Updated using our On-line repeater database.
The Repeater Mapbook contains locations of thousands upon thousands of open repeaters throughout the U.S., Canada and Mexico. These DETAILED maps show all highways and major cities in each state. A PERFECT travelling companion.